Reeve, P. (2018). Mortal engines. New York, NY: Scholastic.
Hundreds of years after humanity has permanently altered the landscape of the planet and wiped out the majority of its population and resources in what is know as the "Sixty Minute War", Earth has gone from being "dog-eat-dog" to a "city-eat-city" world.  The last remnants of human settlements have rebuilt their cities onto mobile platforms, capturing and consuming those smaller or less fortunate than themselves across the wastes of "The Hunting Grounds", otherwise known as the Out-Country, which is roughly what we would know, geographically, as residing across the (now) large open area and marshes stretching between Portugal and Tibet.
Those who live in these traction cities, both small and large, tend to look down upon surface dwellers, i.e. those who have founded permanent settlements on islands, inhabitable areas or in the "Anti-Traction League" capital, which sits behind a great defensive wall near near what was once known as Mt. Everest. They consider them uncouth and unsophisticated, barbarians who are no more than beasts. Imagine the surprise of one life-long traction city tenant, Tom, when he finds himself inadvertently behind enemy lines after a string of unfortunate events, only to discover a colorful, lively, flourishing civilization among its people, a people who do not deserve to die due to the greed and corruption of politicians gone mad with power and delusion. People like his own honorable mayor of London.
Ah yes, but how does Tom reach the Anti-Traction League? How does he find himself removed from his traction-city, a sentence tantamount to death for any traction-city citizen? How has he survived the Out-Country? Who is the horribly disfigured girl, Hester, who he now travels with, and how have their paths intertwined? You'll have to read the book!
Ok, ok. I'll give you some spoilers. Don't read on if you want to be surprised.
Tom is about 16 years old and working as a level 3 apprentice in the History Guild of the traction-city, London. After hiding for many years, with resources dwindling, the great city of London is on the prowl for fresh prey, with a new secret mission privy only to the mayor, some of the his former Engineer's guild, and the head of the Historian's Guild (and Tom's personal hero), Thaddeus Valentine, famed archaeologist and explorer, who also happens to have a daughter Tom's age, who he develops a crush on. It's all for the glory of the great city of London (the mission, not the crush) a way to show its supremacy and ensure its survival, so the citizens are led to believe.
Enter Hester Shaw. Stealing aboard London city, Hester attempts to assassinate Valentine, which leads to a near fatal leg would, a chase by Tom , a sudden and unexpected betrayal, and in short, he and Hester find themselves in the Out-Country, would-be-enemies, that find common purpose and common ground in their quest to return to London, initially for different reasons, only to find their reasons become more similar as the know each other better and the way of the real world becomes much clearer. But first, they have to survive.
In the course of their survival, Tom learns that his idol was the cause of not only Hester's disfigurement at a young age, but also the loss of her parents, a fate that Tom, also an orphan, feels keenly. (Hester also finds out a shocking connection to Valentine's daughter, Katherine). At the same time, he learns of a mysterious artifact from the time of the Sixty Minute War, the apparent impetus for Valentine's betrayal, and Hester's suffering, only to find out , that it is was the missing component for an ancient weapon set to destroy the Anti-traction nation of Shan Guo and it's massive wall, opening up the resistance's resources to London, with the ultimate aim of stripping the planet itself bare,  growing and moving on to destroy other worlds…a planet eater, like a galactic virus…eating and consuming, destroying everything in its path, "for the glory of London", leaving nothing but devastation in its path.
Tom meets steampunk-like air-ship pilots (my favorite), pirates, monks, love interests, new friends, betrayals, destruction and rebirths. He learns more about himself, what he needs, what he wants, and what he believes through hardship, but also, about the real plight of the world, instead of the fantasy version he was brought up in and now, he aims to set things right, even if he didn't start out that way. While Hester was a lot more world-wise than Tom, Katherine was not, and neither was the late comer, the ill-fated, young Engineer Pod, but all of them develop a new, keen sight throughout the course of the story, even when they may wish they did not.
You see them go through all the stages of grief and more  (see below) as the world they thought they knew slowly crumbles before them and they have to reassess and rebuild their perceptions of reality, including their beliefs and relationships with people they thought they knew, based on a fuller, more informed view, something that, even without the similarities in politics and international relations right now, is something that every person has to do at some point in their life, whether as a child moving into adulthood, or as an adult overcoming trauma, conditioning, and/or coming into your own.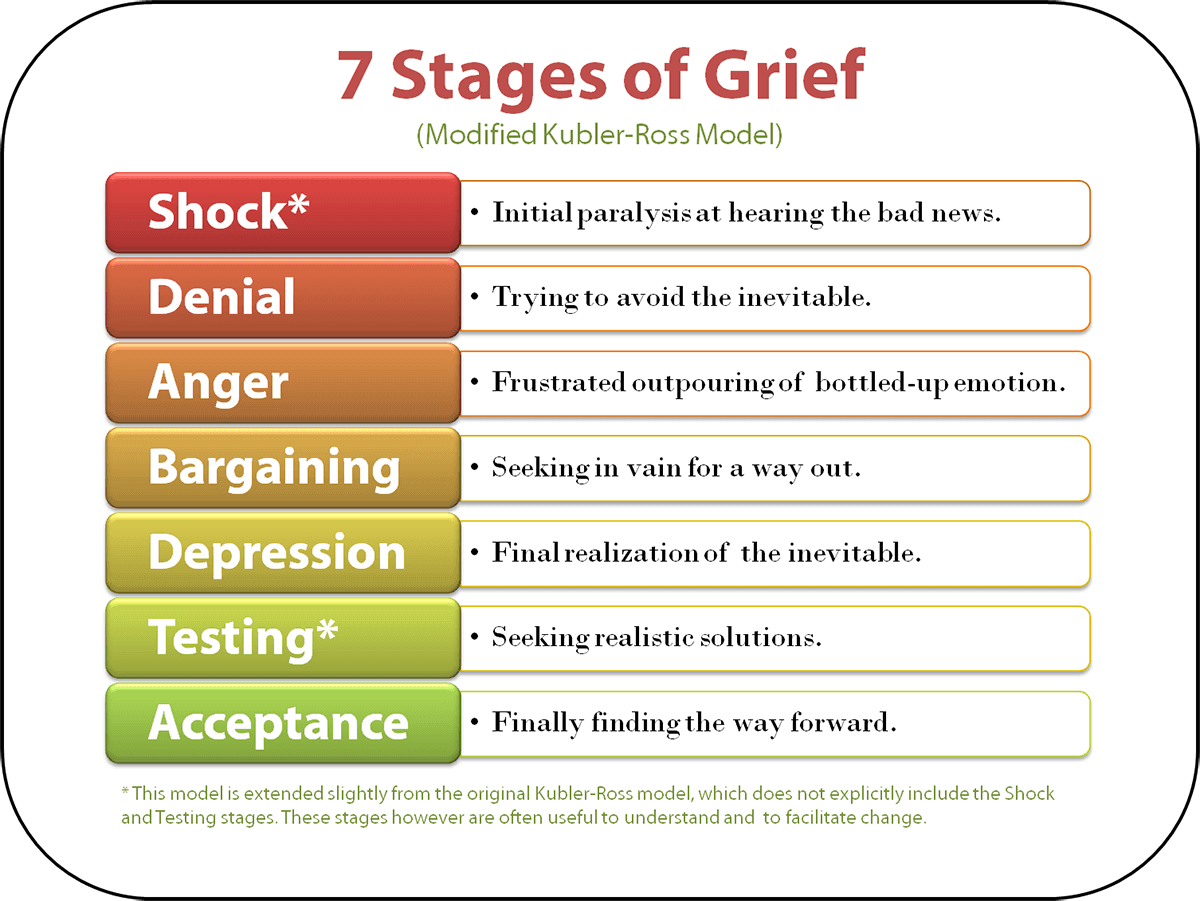 It's no surprise that I loved this book. I put it on my Christmas list, with the anticipation that I would read it before passing it along to my kid, but I absolutely fell in love with the story and by the middle of it, I couldn't put it down. I absolutely love that experience.
YA or Teen literature, and dystopian literature in particular, is one of my most favorite genres, and Philip Reeve does not disappoint. Some people have drawn the similarity between this story line and Star Wars, and I can totally see it, and you will too, particularly with the introduction of MEDUSA. But also, its the story of a reluctant hero, fallible and imperfect, floundering around the world until he gets it right, making mistakes left and right, until he begins to really find himself. It doesn't make things any easier, and it doesn't prevent mistakes, but it definitely provides clarity of purpose. I also drew some very strong similarities between this story and our own international affairs, which is exactly what dystopian literature is supposed to do. It's supposed to keep, upfront in our minds, repressive regimes who often use propaganda machines to promote a utopian view, a holier-than-though image of the regime which keeps people submissive, or delusional, in this case, even in the light of savagery, loss of humanity and empathy and slavery in both life and death. It's a fictional way to process some very real circumstances, and hopefully gives the reader a frame of reference they may not have previously had that will allow them to objectively assess bias and move forward in a more informed, educated, enlightened, and hopefully humane way. And while many of these dystopian novels are tragic, dark and sad, they also give me hope for enlightenment and again, rebirth. Knowledge is power. Knowledge means life.
Phew, that was deep.
Ok. So, Peter Jackson, of Lord of the Rings (film) fame, upon reading these books, bought the film rights and, after giving it to a director from his crew, this first book's adaptation was recently released into the theaters to less than stellar reviews. HOWEVER, I fully intend to see it and give my two cents (though Hester in the movie stills is not NEARLY as disfigured as she is in the book, which I think detracts from it in someways, but that is typical Hollywood fashion, trying to downplay her disfigurement to make her more palatable to a larger audience, so take it as you will. Also I hear they downplayed the steampunk element which really makes me sad!), while trying to shelve my typical "it didn't happen that way in the book" response (not doing so hot so far am I…keep trying, keep trying! 😉  ). Sometimes you just have to enjoy a movie for entertainment purposes, but I hear that Philip Reeve was pleased with the adaptation, so there is that.
And on that note, I am off to request the second book in the series from the library. Oh yes, there are three more, and then three prequels I hear. Wish me luck!